Starting a new treatment may require making adjustments and getting to grips with a new routine. The following tips may help you incorporate RINVOQ into your everyday routine.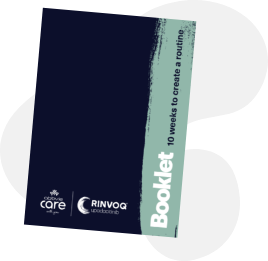 10 weeks to create a routine planner
Create a routine with your medication in just 10 weeks! This planner will not only let you track your experience with RINVOQ but also give you the tools for creating long-lasting routines and getting the most out of your appointments with your specialist to set you up for success.
Access your own printable planner