How does RINVOQ work?
RINVOQ is a once-daily tablet that helps reduce the inflammation that can cause your rheumatoid arthritis (RA) symptoms.1 RINVOQ is a Janus kinase inhibitor, which means it lowers the activity of an enzyme (protein) called 'Janus kinase' (JAK). JAK creates signals in the body's immune system that lead to inflammation. RINVOQ blocks this from happening.1
By blocking JAK, RINVOQ can help to reduce inflammation that causes RA symptoms like pain, tenderness, stiffness and swelling in your joints.1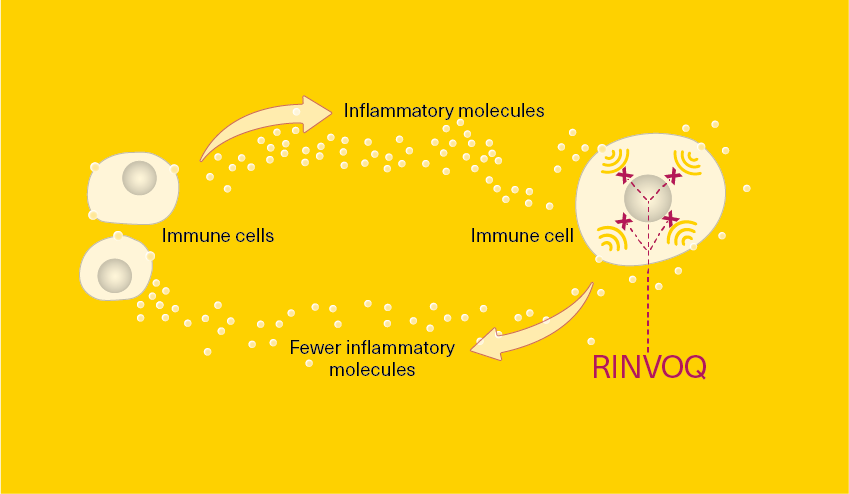 Not everyone will respond the same way to a medication, so if you don't feel like the pain in your joints is lessening, speak with your doctor or nurse to find out more. RINVOQ supresses the immune system, so taking RINVOQ may increase your chance of getting an infection. Please see the side effects page on this website for more information.