Communicating with your healthcare team
An open, honest relationship with your doctor can help ensure you receive the tailored care that you need. You are likely to see several healthcare professionals throughout your rheumatoid arthritis (RA) treatment, including:1
It's important to inform any other doctor, dentist and pharmacist that you are taking RINVOQ prior to receiving any treatment.
AbbVie Care Health Coaches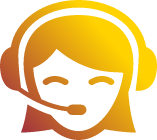 The AbbVie Care Health Coach team can provide information on how to help lead a healthier lifestyle with some easy-to-follow, realistic steps combined with your RINVOQ treatment.
The Health Coaching service offered through AbbVie Care is general in nature and is in addition to the support and advice available from your healthcare team. You should always speak to your doctor for tailored advice for your condition or if you have any questions about your health and treatment.
Book a call with one of the team
Other specialists that can help
Support at work
Occasionally you may find it challenging to work as usual because of your symptoms. Many patients with RA find that people struggle to understand their disease because the symptoms are not visible. Fatigue is one of the symptoms that can make it hard for you to complete the tasks that you need to for work, so it's good to speak to people at work to make them aware that you could be struggling.
Talk to your manager

It can be a good idea to keep your manager, employer or HR manager updated about your condition (if you feel comfortable discussing it)
Let your manager or employer know early on about upcoming healthcare appointments so it gives them time to make any necessary arrangements
You can ask for modifications that could help you perform more effectively at work such as flexible hours or working from home

Talk to your colleagues

Talking to colleagues about the fact that you're living with RA can help them understand more about your condition
Having someone that you are close to at work that you can talk to if you are having a bad day can help
Support from family and friends
It may seem like the easy option to tell friends and family "I'm fine" even when you're not. Being honest and open with your family and friends about your condition can help you get the support you may need. People who are close to you will want to help you, don't be ashamed to ask for help with errands that you may be struggling with. For example, you could ask a family member to help you out when cooking a meal.
Support from your partner
Speak to your partner about your condition so they can understand how you are feeling. Discuss what things you may need help with, and ask them if they are comfortable to offer you the support that you may need. If physical intimacy is proving to be an issue, talk to your partner about this, and you can arrange times when you are likely to be feeling the most physically comfortable.
Support when in a crisis
If you need crisis support call Lifeline on 13 11 14 now.
Beyond Blue
Gain further support for managing things like anxiety and depression here
You can also download our mental health and wellbeing infographic here.
Also speak to your healthcare professional.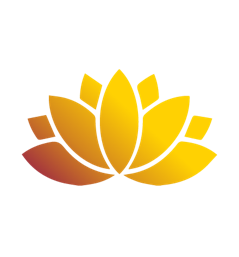 Are you looking for more information on nutrition and exercise?
We've partnered with a qualified Accredited Practicing Dietitian and Accredited Exercise Physiologist to provide you with practical information that you can receive directly to your inbox.